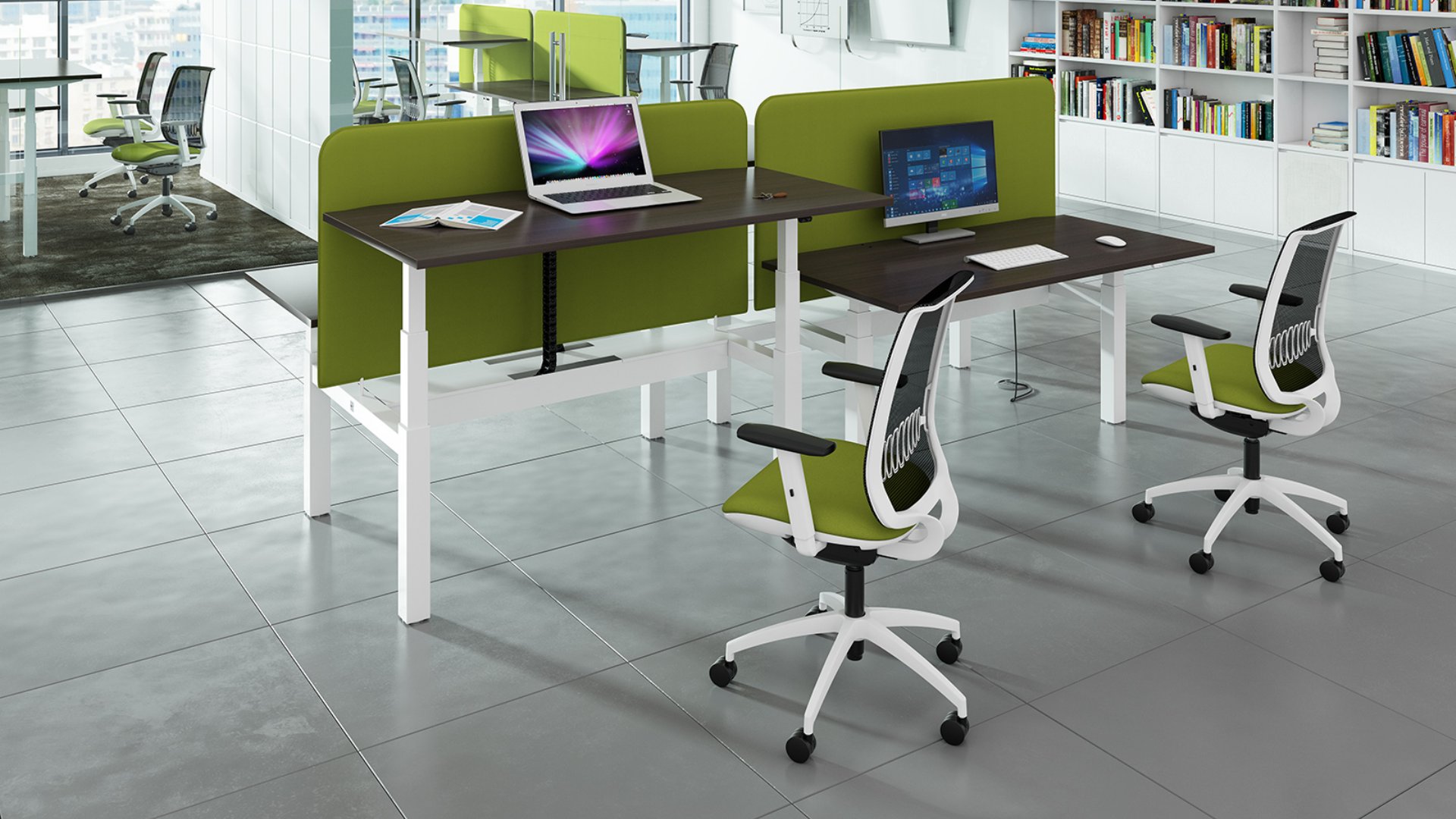 Ergonomic Office Furniture - A boost to your health?
in NEWS AND INTEREST September 20, 2018
Ergonomic desks were initially created to give the user a much more comfortable experience when working in the office. However, it has become clear over the years that the input of ergonomic furniture can do much more than that. Studies have shown that they can greatly increase efficiency and productivity in the workplace by making the user feel more at ease.
Nevertheless, it's all well and good buying the right products, but if you don't set them up correctly then you could be taking a big step backwards. When looking at desk height, you need to take into consideration much more than what feels comfortable to the end user. This can be difficult to determine as there is no optimal desk height for all employees in an office, everyone is different: with different heights, weights, arm lengths, leg lengths and flexibility. The most simplistic method of understanding whether a desk is at the right height is to get the user to sit at the desk, with his/her arms at his/her side then move his/her elbows to a 90-degree angle with both hands flat on the desk. The desk should then be raised if the elbows are at more than a 90-degree angle, and likewise lowered if the elbows are at less than a 90-degree angle.
Below are six benefits associated with the input of appropriate desk height in the office:
Increases engagement
Reduces stress levels
Lowers the risk of musculoskeletal disorders
Minimises sick leave
Increases productivity
Improves attention and concentration
If you've not already introduced ergonomic furniture into your office, then your company are more than likely paying for it through loss of efficiency and productivity. Think about purchasing ergonomic furniture as an investment, rather than a cost. After all, having a happier, more engaged and healthier workforce is priceless, right?
For more details on the benefits of ergonomic furniture and to get your free consultation, contact one of the expert Active Office Furniture team today.