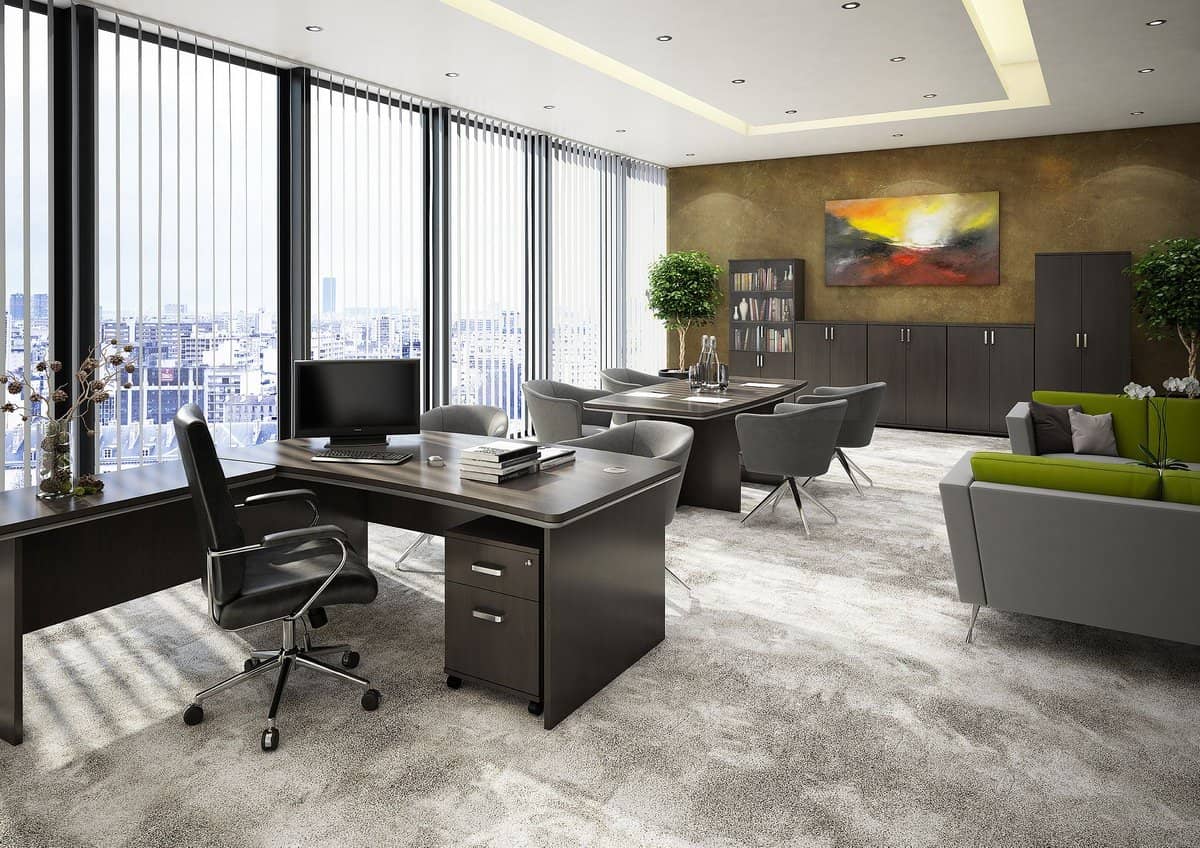 Making Seating Choices Stand Out
in NEWS AND INTEREST August 7, 2017
The average office worker spends more than 75,000 minutes in a seated position every year, or the equivalent of 65% to 75% of their working hours sitting down, half of which is in prolonged periods of sustained sitting. A recent study also suggested that prolonged sitting for more than seven hours a day contributes to negative health consequences. However, sitting at a desk is an essential part of the office working day, so selecting the right office chair is a very important decision.
Recently, articles with sensational headlines such as "Office workers must exercise for an hour a day to counter death risk" and "Office workers spend five years of their lives sitting at a desk - no wonder a third are overweight" have appeared in the UK media, warning of the dangers of sitting at a desk for hours on end every day.
And although these articles were only intended to raise awareness of the negative health implications due to prolonged seating, they fail to take into account the impact that a good ergonomic office chair can have on the comfort, productivity and long term well-being of each and every office-based employee.
People need to be mindful of the amount of time they do sit down, but sitting does have its advantages. Sitting allows people to rest, transfer weight off their feet and reduce the pressure on the circulation system of the lower legs. One disadvantage to sitting in an office chair for long periods is that most people have a natural tendency to slouch over the desk or slouch down in the chair, which can contribute to or worsen back pain.

When people sit to work, they need to be well-supported in postures that promote health and productivity and that counter slouching. A decent office chair can be adjusted to the proportions of the individual's body to improve comfort and reduce aggravation to the spine. Reclining and changing postures while sitting can also reduce pressures on the body and improve circulation.
As with most things in life, moderation is important. No matter how comfortable people are sat in an office chair, there is no doubt that prolonged static posture is not good for the back and can lead to health issues, so the importance of being active and moving around throughout the working day cannot be underestimated. But for when people need to sit, the ergonomic office chair still has a critical part to play in the workplace.
Over the last year Dams have conducted an extensive review of their seating range with the aim to deliver a more innovative, diverse and high-quality selection of products that offer the ultimate in functionality, comfort and durability.
Explains Managing Director, Chris Scott: "At Dams, we believe that everybody deserves a good office chair which has the movement and positioning capabilities to enable people to sit comfortably, whilst at the same time encouraging productivity by seamlessly supporting the body during work activities. That means combining the right ergonomic design, advanced functionality and chair fabric for optimum style, flexibility and comfort.
"We've made a significant investment in our product portfolio and now offer one of the largest seating ranges in the UK, with the launch of an additional 55 new products to complement our existing best-selling products."
Dams has also invested significantly in expanding its existing manufacturing and upholstery facilities with new equipment and additional skilled personnel. This ensures Dams can offer customers an even faster turnaround across the seating range and tailor seating choices to customer's individual specifications with an extensive choice of fabric styles and colours for a fully co-ordinated look that can unite a workplace.
"Modern solutions such as sit/stand desking and soft seating in breakout areas are becoming increasing popular in the workplace" Chris adds "However an ergonomic office chair is a tool that, when used properly, can help employee's maximise back support and maintain good posture while sitting, in addition to offering all the good looks and aesthetic choices that you would expect from a market leader in office furniture."