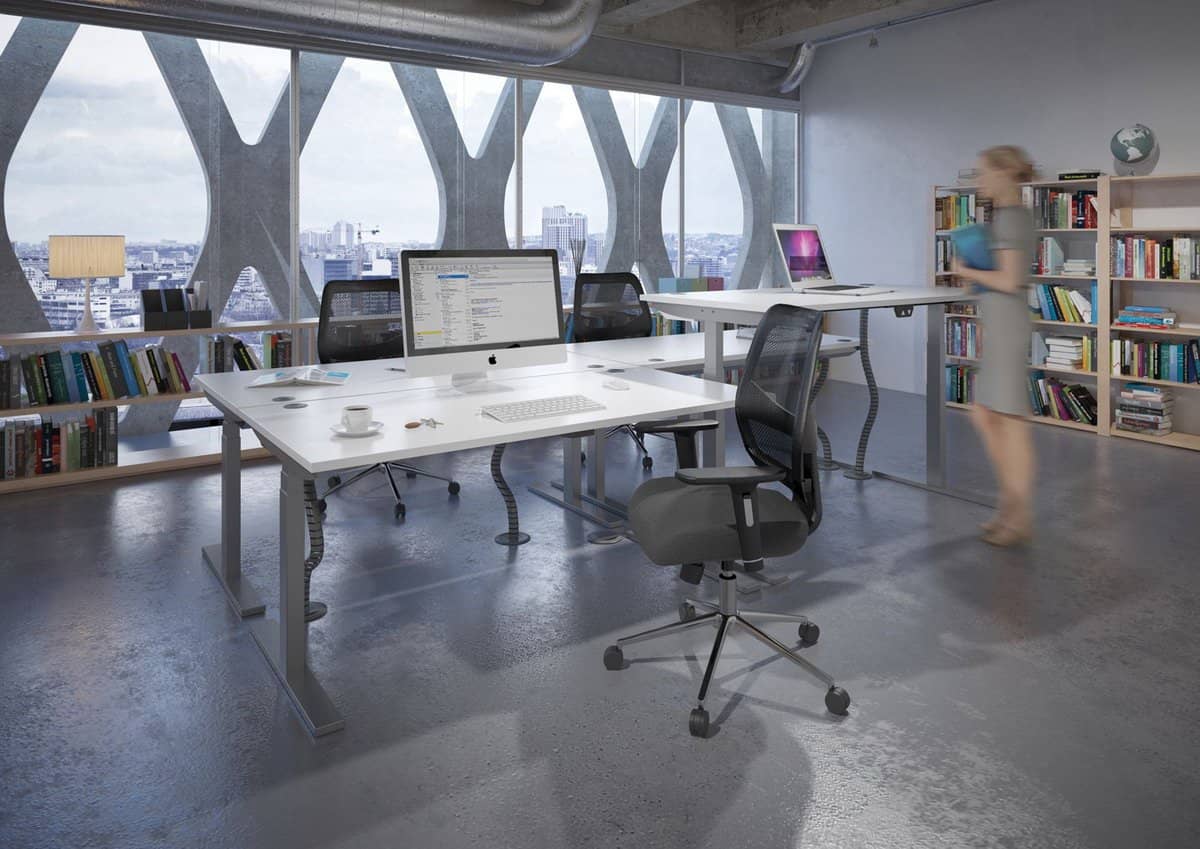 Sometimes Buying Cheap, Means Buying Twice
in NEWS AND INTEREST August 1, 2017
Whether you're ordering dinner, getting a haircut or buying a new car, service matters. If it's bad, no matter how good the product may be your customer service is ruined and you're unlikely to return. If it's good, you'll want to go back for more of the same.
That's certainly the case when it comes to desking, an item of office furniture that comes in for plenty of wear and tear and will often be the workstation of multiple users over the course of its lifetime.
And yet, customers will often opt for the cheaper alternative to a proven UK brand simply to save a few pounds on the unit price. With no accountable quality management system in place and poor traceability in terms of design, materials and manufacture, that decision to save some money could come at a high price.
The reality is that most end users are looking for value rather than cheap goods and part of the dealer's role is to highlight where the value lies in the product they are selling. Take the Dams Maestro 25 desking range, for example; it may be an entry level desking solution but it has a robust 25mm thick desk surface and is available in a range of colours and design options with full FIRA testing and a standalone catalogue.
Maestro 25 is just one example of a Dams product range that has added value built into a competitive price. So, where does that value lie?

Firstly, let's consider the materials. Is the wood used from sustainable sources and can this be traced and verified across the supply chain? For many corporate customers, particularly those that measure their embedded carbon and report on CSR (corporate and social responsibility) matters, purchasing goods made from materials that have been sourced responsibly is important.
Next, there is the question of supply chain considerations. If the desking is being manufactured overseas, what are the lead times? Will it be available from stock? Will co-ordinating items be available and, if the customer decides to buy more items to match in the future will they be a true match or will there be variations in colour and quality due to lack of traceability.?
Conversely, by buying from a UK manufacturer like Dams, the customer can be confident of excellent product availability. Our operations have been designed to adapt to spikes in demand and around a third of our portfolio is available for next day or day of choice, 'Blue Box' delivery.
And of course, every item is traceable - from raw materials through to dispatch from the warehouse - with consistent processing to ensure accurate product matching for future orders and consistent wood finishes used across complementary ranges to aid specification of a co-ordinated office.
Our UK manufacturing capabilities also mean that quality management is consistent and accountable throughout the product design, manufacture and delivery process. Our work flows have been designed to include quality checks throughout production, ensuring consistently high standards.
Those standards are now independently verified by FIRA (Furniture Industry Research Association), with strict UKAS-accredited testing carried out across the Dams product range to provide additional peace of mind for customers that their furniture will not only offer a robust solution following purchase, but will also stand the test of time.
Finally, Dams delivers across the UK and offers both the dealer and the end user complete flexibility. Urgent orders can be collected from the Dams warehouse on the day of order and 'Blue Box' items include delivery within the price with next day or preferred day options. Any item can be delivered to a choice of either the dealer's address or the end user's preferred location, with options including assembly at site and installation or even space planning and project management for larger orders.
Replacing office furniture is a costly and inconvenient process; end users do not want to do it often, especially if they have to invest in new items because they sacrificed quality or traceability for cost first time around.